2018-2019 Catalog
[ARCHIVED CATALOG]
2018-2019 Catalog
---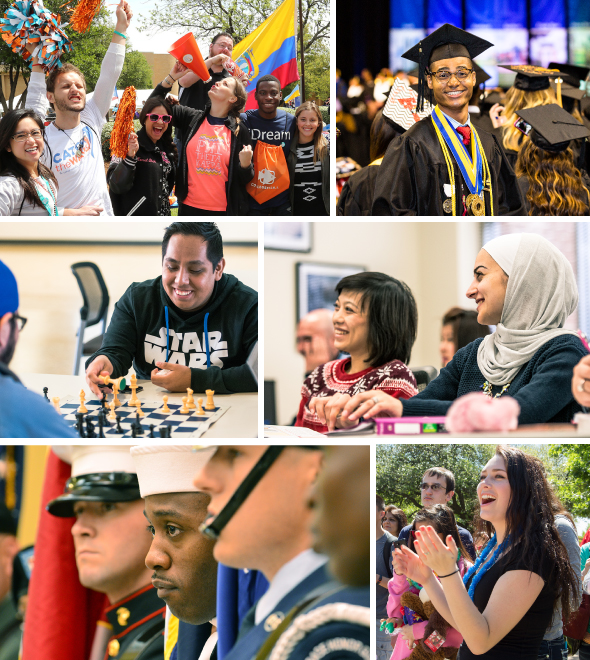 Effective Fall 2018 through Summer 2019
This catalog includes policies, regulations, procedures, and general program and course content. Tarrant County College reserves the right to make
changes at any time to reflect Board policies, administrative regulations and procedures, and mandated state regulations.
Published: May 1, 2018
---
Two Ways to Find Information
---
Catalog Search - Enter the information you are looking for in the upper left box or click on Advanced Search for additional options.
Browse Content - Click on a link in the right navigation menu to view by content area.
---
Catalog Help Guide
---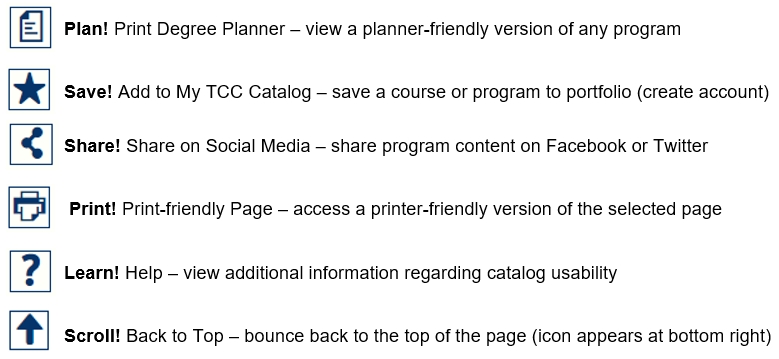 ---
Additional Help
---
For general assistance and College information contact the TCC Information Center: AskTCC or 817-515-8223
For technical questions regarding the catalog email: catalog@tccd.edu
For difficulty accessing this site contact: Student Accessibility Resources 
For best performance, periodically clear the browser's cache, history and/or browsing data
---